Kick your heels up!  Step out on the right foot this fall, have fun with fashion, be you, as it is an extension of your personality & creative way of self expression!  Here are some of my personal favorite picks of new 2012 Fall Fashion & some of the items I selected, I even have in my closet.   Cheers to Fabulous Energizing Fall Season!  May my selection energize, inspire you & warm your spirit for the fall season!
My Passion is Health & Fitness & Igniting LIFE, Health, Fitness, Strength, Passion & Joy into Others Inside Out!
I also enjoy Fashion!  I am an Athlete in the Gym & enjoy Fashion as it is an expression of your personality!
Professional & Candid Photos on Set at my most recent Fashion Photo Shoot!
Electrify your fall wardrobe with energizing colors for fall!  I love this fitted deep red by Aqua Jacket, it is a Single button closure, slim notch collar with contrast lining.  It has welt chest pocket, front flap pockets, long sleeves & embelished with four-button cuffs.
Add fashion flair to your fall wardrobe with this Rachale Zoe jacket, i love the slim fit of this jacket & the angular cut in the front & slim fit in the back.
Add sophistication & elengance to your Fall collection with the Elie Tahari Bethany Stretch Velvet Jacket in Deep Amethyst. I love the stretch, quality of the fabric, slim fit & the beautiful fall color.
Giuseppe Zanotti Slingbacks – Sharon Crystal Open Toe are stunning & unique shoe to add to a Christmas wish list
Heat up the ski slopes or the streets in this neon Goose down jacket, the feature i love on this jacket is the hand protecting element, as the jacket goes around the hand.  I love this feature & the neon color.  Pair it with the lacquer gun metal tights for a sporty fun look.
Dress it up or dress it down in this fabulous Burberry London Lightweight Leather Jacket
Ralph Lauren 2012 Fall Fashion Leather Logo Belt looks fabulous with denim & is one of my favorite belts i love to wear new to fall 2012.
Keep warm in the Fall with style with these fabulous Surell Fux Fur Earmuffs
Add dash of sparkle to your day with these ear warming, UGG Australia sparkle earmuffs
Keep your arms warm & fashionable with these dashing Rachel Zoe Knit Armwarmers With Fox Trim
Go out in the cold in bold fashion hughes.  I love the new 2012 Ralph Lauren RLX Down Jacket! Every fall I love to shop for new Ralph Lauren Sports jackets, i just love them.  This line is always confortable, slim fit, sporty & stylish.  I love the color & style Ralph Lauren RLX line, it gives the jacket a sporty look.
Ralph Lauren 2012 Fall line has V neck Polo's that I have bought this fall & love.  I love the v neckline element, gives it a more feminine look.  Also the V neckline gives you a sleaker neckline, then typical boatline neckline.  Being a sporty girl & athlete, I also like the sporty number on arm as well as the enlarged pony accents the chest.  I ordered this in several colors i love it!
Ralph Lauren Pink Pony Jacket
Finished with Ralph Lauren embroidered Tournament Pony in pink to symbolize your commitment to the fight against cancer, this slim-fitting full-zip track jacket exudes casual style in soft fleece. Ribbed baseball collar, cuffs, hem and side panels.  Embroidered "Pink Pony" at the back.
Personalize your jacket & embroider your name with up to 10 characters across the back.
A percentage of Ralph Lauren Pink Pony sales from all Pink Pony products supports programs for screening, early diagnosis, treatment and research and brings patient navigation to medically underserved communities.
Preview of my personalized Ralph Lauren Pink Pony Jacket below
Ralph Lauren Jacket & Pant Suit.  I think this pant 2012 Ralph Lauren Black Label Jaket & Pant suit is fabulous for the fall & winter season.  The Fine wool fiber elevates the jacket, tailored with a stunning shawl collar of lustrous silk.
Single genuine mother-of-pearl button. Front besom pocket, two welt hand pockets.
Front and back shaping darts. Long sleeves with genuine mother-of-pearl button detail.
Slim, sculpted fit. Luxuriously lined in silk charmeuse
Ralph Lauren Women Fall 2012 sleek Stylish and slender 1″ faux crocodile belt in supple Italian leather, crafted with a signature-embossed highly polished plaque buckle for heritage panache.  Pair this beautiful Italian leather Ralph Lauren Croc belt with dress pants or denim.  I have this belt & love it, an excellent fall addition to my wardrobe.
Shawn Rene's Fashion Picks for Fall Fashion 2012:
Mens Fall Fashion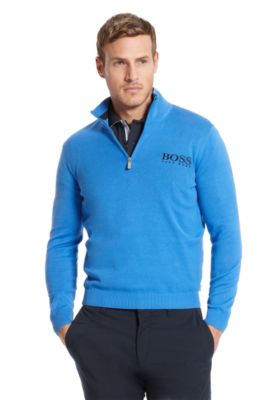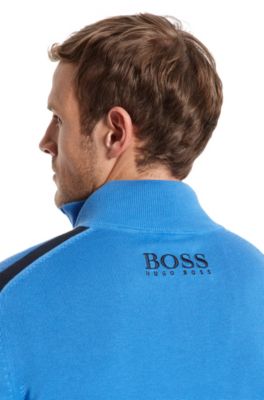 Mens Fashion HUGO Boss Sweater
I like the designer HUGO Boss on men, I especially like this sweater style & color.  The bold BOSS Hugo Boss logo on the front & back give it an extra edge that I like.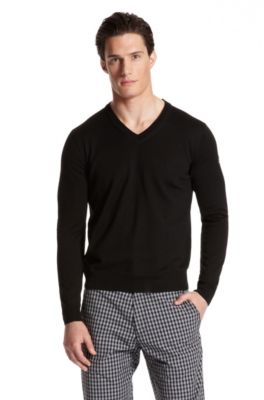 A fall clothing item that is a great addition to mens fall wardrobe is this Hugo BOSS Mens Whool Sweater, I like the clean sleak look & the v neck style.  This is a great piece that you can wear at a professional event or dress it down for elegant fall dinner.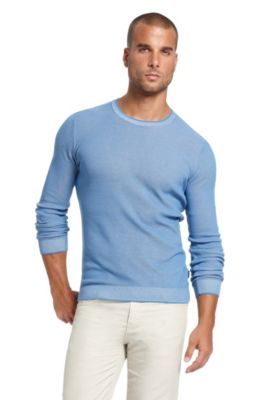 Hugo BOSS Mens Sweater, add pop of ocean blue color to your fall wardrobe with this Hugo Boss Sweater, I love the color and the slim fit, great for an athletic look.
Ralph Lauren Fall 2012 Custom Winter Racing Polo.  USA inspired athletic details for a sporting look.
Ribbed polo collar with flag colors underneath. Contrasting panels at the sides.
Embroidered country name across the front. Embroidered country and athlete number across the back.
Applied country-inspired patch accents the right chest. Embroidered athlete numbers accent the sleeves
Pet Fall Fashion
Ralph Lauren Polo for Dogs!  I think this is so cute, cute way to dress up your dog for the Holiday seasons!
Customize Your Pets Ralph Lauren Polo
Ralph Lauren has available customizing Doggie Polo's special for your Dog, Pets can keep warm & look fashionable too for Fall & Holiday Season.  I think this is adorable!
Ralph Lauren has Polo's with USA Olympics logo on them, which I think is so adorable especially since it was the year of the Olympics!
Women Sport Fitness Fashion
New to Fall 2012 Underarmour has introduced an exciting new look for womens fall sports fitness fashion, called the "Lux Line"
I like the Look, Design, Material & Fit, perfect addition for fall fitness sports wardrobe.
Keep warm with this fabulous fit & bright Underarmour Womens Fitted Cold Gear top.  I have this top in many colors as it is very confortable! I like how sleak it fits to the body & the softness of the material.  It is warm with out feeling bulky.  I love how this top hugs the body, perfect for fall workouts & day to day activity!
 Add energizing cherry red to your workout asamble with this Underamour Red Performance Wristband.  I love these & wear them in my workouts!
Inspired by adidas track spikes from the '70s, this season's adiTrack shoes combine authentic details like the suede toe bumper and ultra-lightweight nylon upper with a street-ready outsole and shiny patent 3-Stripes.  Details Nylon upper for light weight Suede trim and toe bumper for durability and distinctive look Track-inspired outsole for maximum traction Partial EVA midsole for co
mfort
Style: Shawn Rene's Fashion Picks for Fall Fashion 2012
By; Shawn Rene Zimmerman